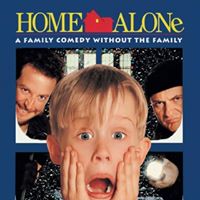 On December 17, 2017, the movie Home Alone will be playing. It's about where Kevin McCallister is mistakenly left alone while two thieves are trying to rob kevin's house.  It is his job to be the man and protect the house.
The location of the movie will be in Oklahoma City, OK  at the Tower Theatre 425 NW 23rd St.
The time for the movie is 10:30AM – 1:00PM and it costs $10.
This picture was given credit to https://www.visitokc.com/event/home-alone-11%3a00-am-at-tower-theatre/7521/